Each season, our stylists reinvent our iconic products with new prints and patterns. This collection was designed under the sign of adventure and cocooning (behind the scenes of the Arthur Fall/Winter Collection shoot) so that you can dream of escaping day and night. The quirky and whimsical French spirit that has always characterized us is once again combined with unfailing comfort.
A tonic collection to wake up our future winter days!
Calm, comfortable days, on the sofa in front of the TV or enjoying brunch with friends at home, this is the rhythm given to the autumn/winter seasons. To dress it all up, ARTHUR has concocted a tonic range of colors that bring to life grays and navy blues... Burgundy, orange-red, purple or yellow, there's something for everyone.
No more old pajamas lying around for years in the closet and make way for a stylish and comfortable winter wardrobe!
Slow Life, fantasy & comfort
These are the watchwords of this new collection of pajamas and underwear perfect for sleeping, lounging in bed, dining, watching TV or even reading a good book.
Cool colors reminiscent of the season: navy blue, grey, white for an icy side, green and burgundy to recall autumn. This collection promises you good cocooning days where you won't have time to get bored.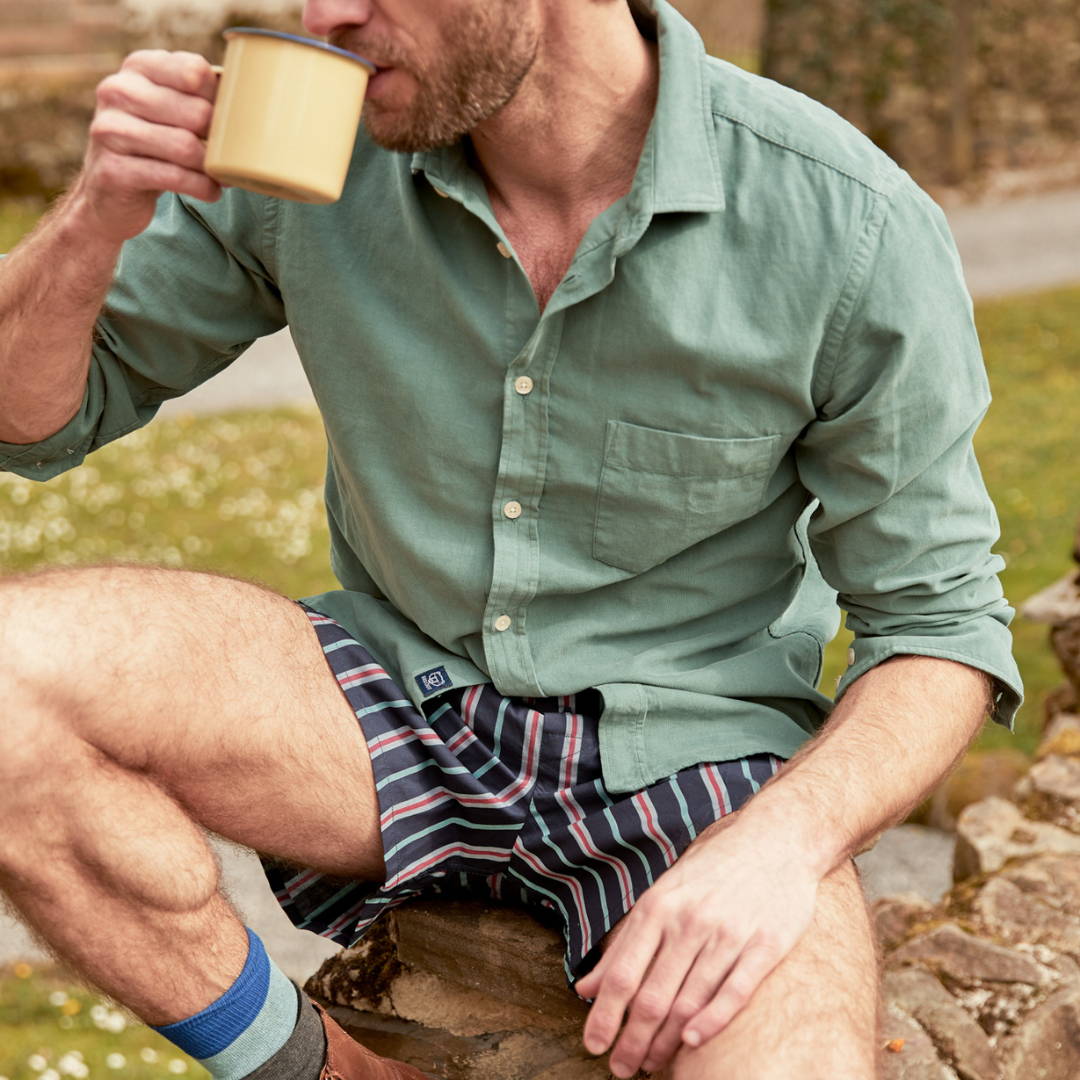 A new concept: TEA LIT WORK
Containment leaves traces and telework has been adopted by many of you. But the dilemma is to combine comfort and work, to be cozy but stylish while teleworking at home.
ARTHUR invents a homewear collection for you: comfort-chic outfits to have the impression of having prepared while being comfortable in front of your computer. Effortlessly, opt for the sets that will just have to be picked from the wardrobe.
The trendiest working girl
Above all, don't forget Arthur's fiancée, who also needs to feel good in her clothes at home with our women's homewear collection. Inspired by classic men's pajamas and women's ready-to-wear, the collection's pajamas are sure to go unnoticed. Floral patterns, trendy oversized cuts and sets inspired by the men's wardrobe, it almost looks like she's been rummaging through ARTHUR's dressing room.
The feminine/masculine makes ARTHUR and his fiancée an accomplice couple, as if they were lending each other their clothes or as if they were secretly combining their underwear to make the pair.
A collection for you and for our planet
Concerned about the planet, ARTHUR has taken the eco-responsible turn for a few years and is increasing its efforts to improve the composition of its products.
For this collection, 52% of our nightwear references (all models combined) are made from eco-responsible materials, such as organic cotton , lyocell or Pilou des Vosges. As far as underwear is concerned, as usual for 3 years, 100% of our men's boxers, children's underwear and women's panties are made of organic cotton.