Throughout the year, the weather of the days and the weather of the nights vary at the same rate as the four seasons. But if it's easy to adapt your outfit for the day by dressing more or less warm or light, it's just as important to find the pajamas that suit your di ff erent desires . So that your passages under the duvet always take place with a smile, here are some tips for choosing the right pajamas according to the season. Freezing or summer night, make the right choice!
---
For winter, nothing beats the warmth of Le Pilou
With the heating on full blast and the windows tightly closed, winter nights often feel like hibernation... To avoid catching cold and stay in shape when you wake up, there's nothing like a comfortable, fluffy and warm outfit.
For winter, the ideal choice is therefore the Pilou des Vosges . This French material, present on several Arthur men's, women's and children's models, is a compendium of softness and warmth. Pleasant on the skin at night, the Pilou will also act as a traveling companion for your cocooning sessions, when you don't feel like going out under the snowflakes.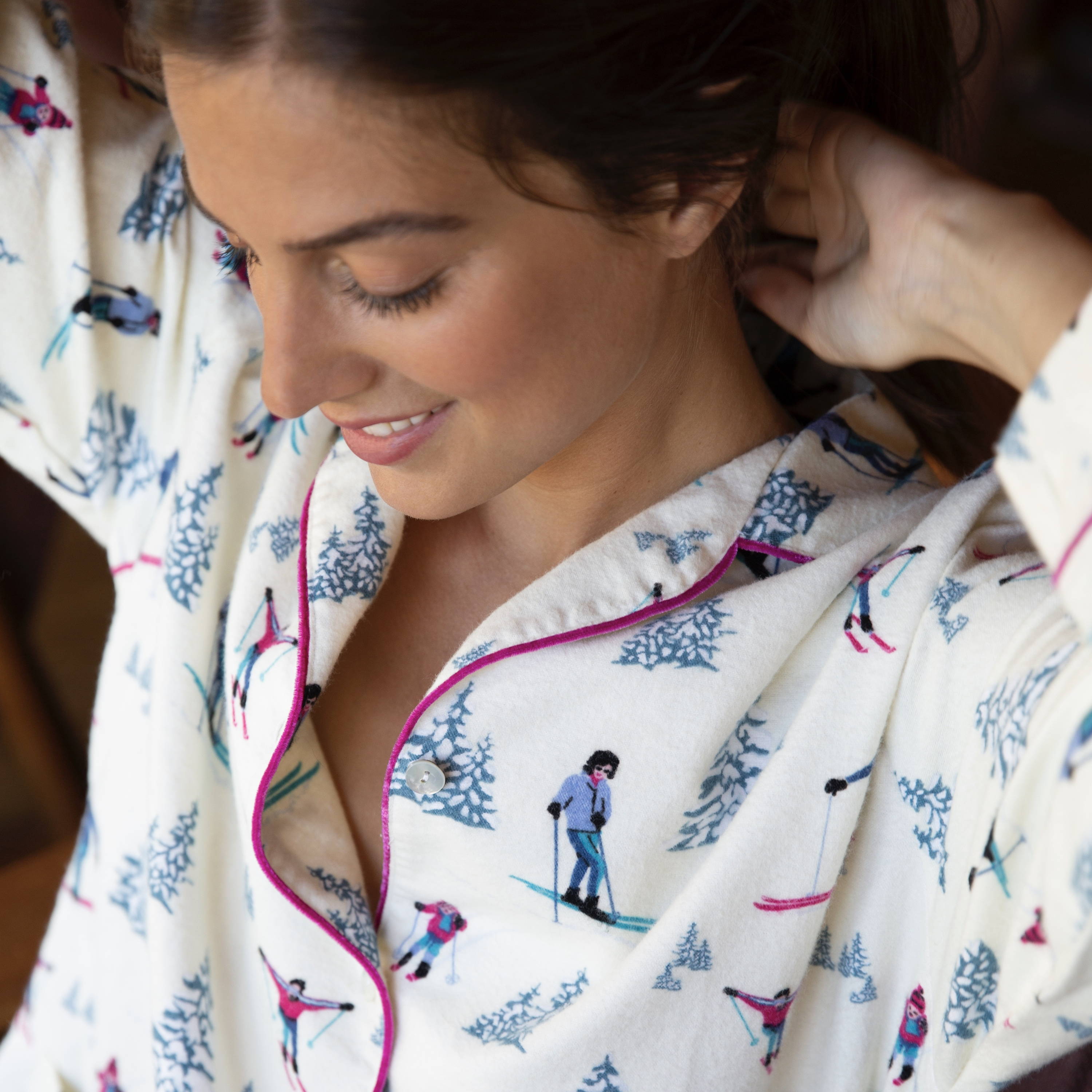 ---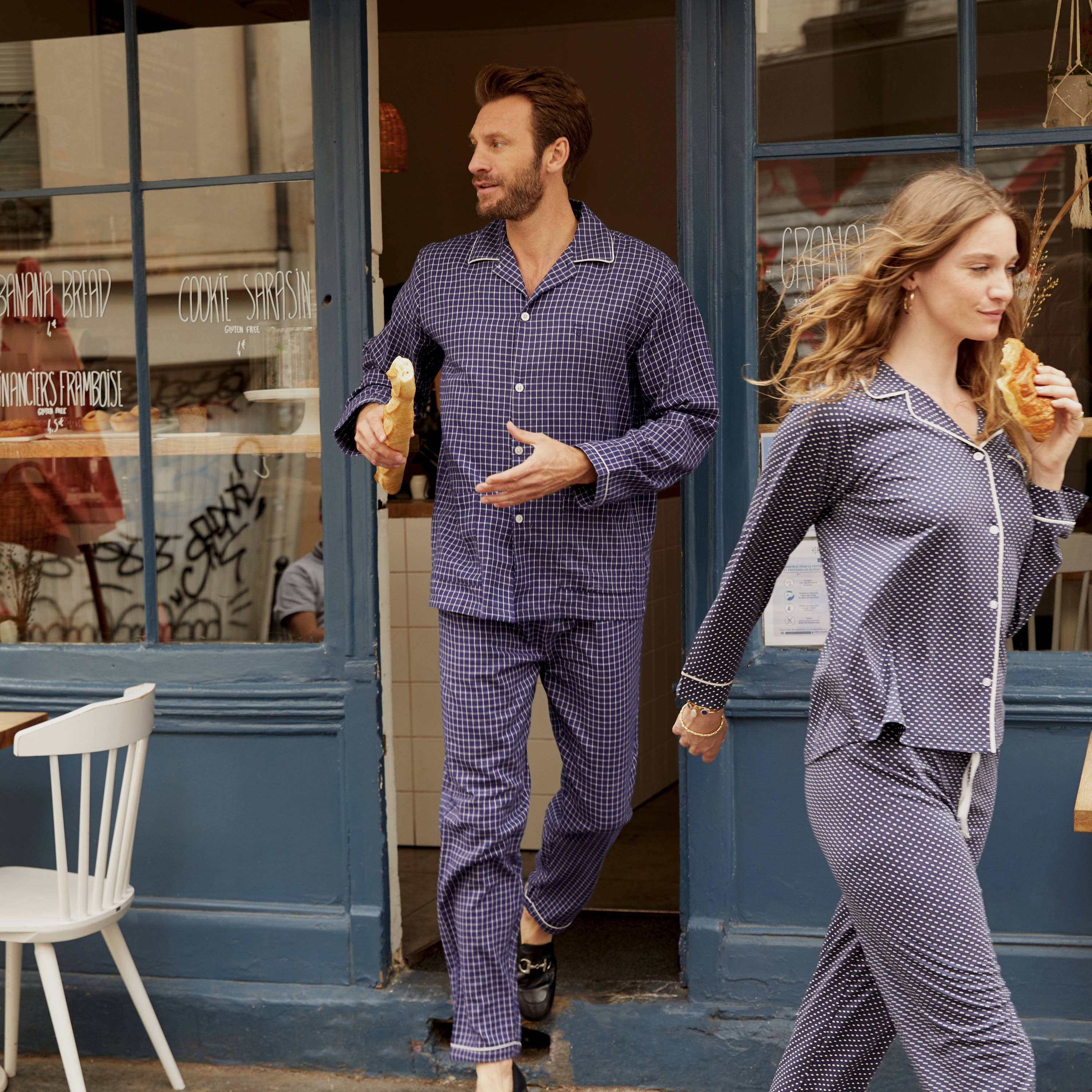 For Spring and Autumn, long live the versatility of lyocell
A link between negative temperatures and high heat, spring and autumn are distinguished by both their mildness and their sometimes capricious weather.
To adapt to all these changes, there's nothing like pajamas that are neither too hot nor too cold, in addition to being, of course, very comfortable. The one that ticks all the boxes? Lyocell pajamas. Entirely eco-friendly, soft to the touch and completely impossible to wrinkle, this material has only qualities, and will guarantee you nights without a hitch, during which your body will remain at the ideal temperature every night.
---
Summer welcomes pajamas, commonly called pajamas by all Arthur fans
It goes without saying that in summer, when the weather is right, it is the freshness that the majority eye. You remove your duvet from your body in the middle of the night so as not to suffer from the heat, you open the window and the shutters wide, you turn on a fan... To no longer struggle to find sleep, it is therefore essential to bring the best pajamas.
At Arthur, our collection of short pajamas has been designed to allow you to spend your holidays in peace. Their 100% cotton composition, their short sleeves and their cuts designed for all members of the family ( man , woman and children ) will make you want to bring the night faster, so pleasant they will be.
Also discover our other essential seasonal collections: eco-responsible swim shorts for the summer, and our socks that will keep you warm all winter long!