Loving each other is looking together in the same direction… but not only! It is also (to) have fun on a daily basis with the one who shares your life. At ARTHUR, there is no doubt that Valentine's Day is an opportunity to match and coordinate your underwear, your pajamas and even your socks! To declare your love, we have found nothing better than joyful and quirky all-over patterns, we let you discover our selection to spend delicious moments together.
---
Ultra-comfortable and always with a good dose of good humor, ARTHUR men's and women's underwear promise you a smooth day or night. If for you the adage "birds of a feather flock together" is a constant motto, you will love our new Cocoeurico print: an exclusive design where our emblematic rooster appears on boxers, boxers, briefs, slippers and socks. . A rooster, hearts, tricolor colors that smell like France and organic cotton for unfailing well-being: this is how to adopt French elegance with ease!
Make your loved one dance with our new fancy Vahiné pattern. A real ode to the joy of living that will instantly make you want to get away from it all. Affixed to our essential Le Club boxer shorts or our low-rise briefs, who said that Tahiti was on the other side of the world?
And you, do you like lemon zest, sliced ​​or rather candied? Let your gluttony (and your love) speak for itself with our Lemon pattern, tangy and with unparalleled freshness. If you want to complete your look, add the matching socks to brighten up your feet and brighten up your days. For you and your soul mate, summer promises to be full of vitamins.
---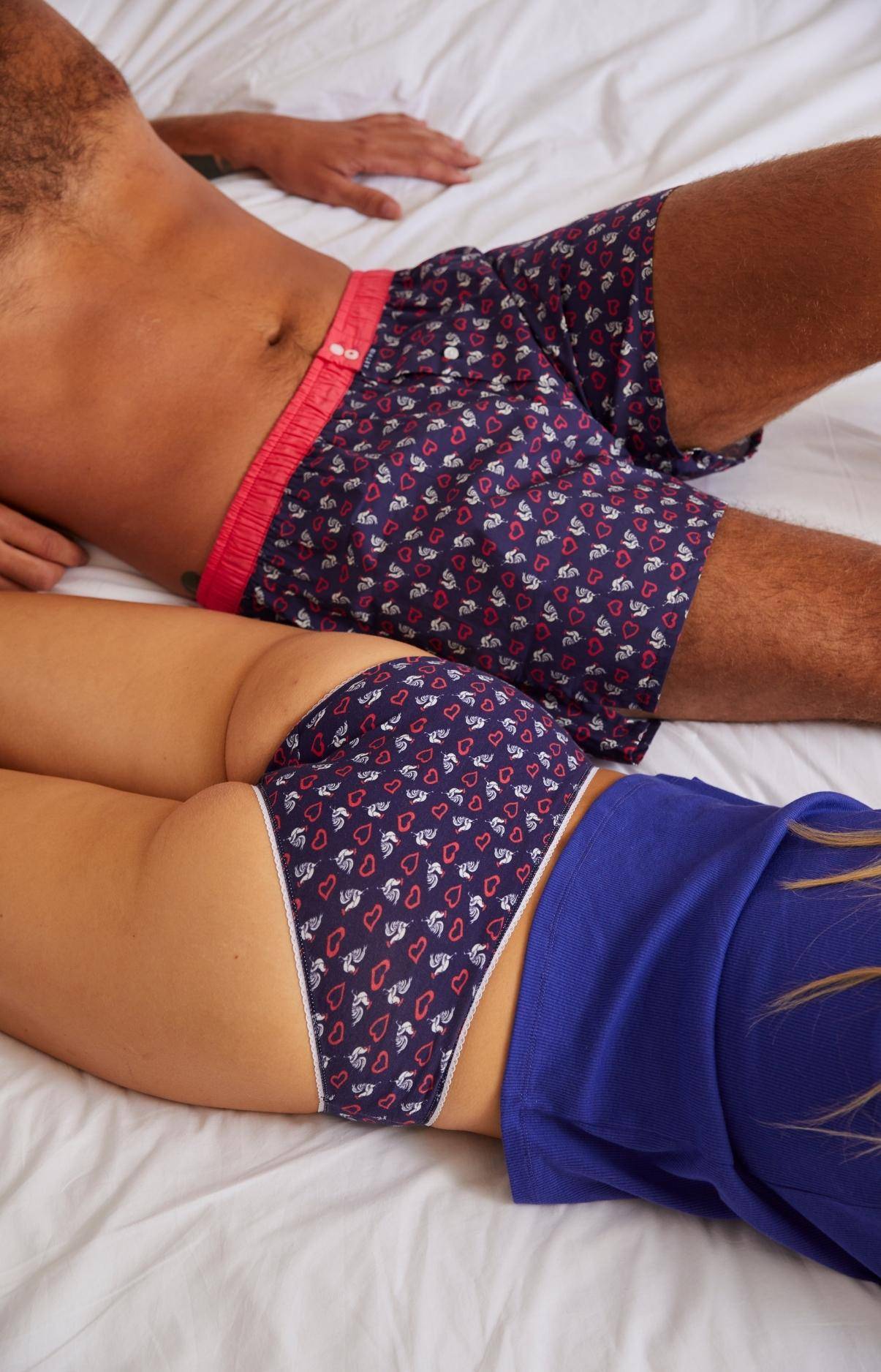 ---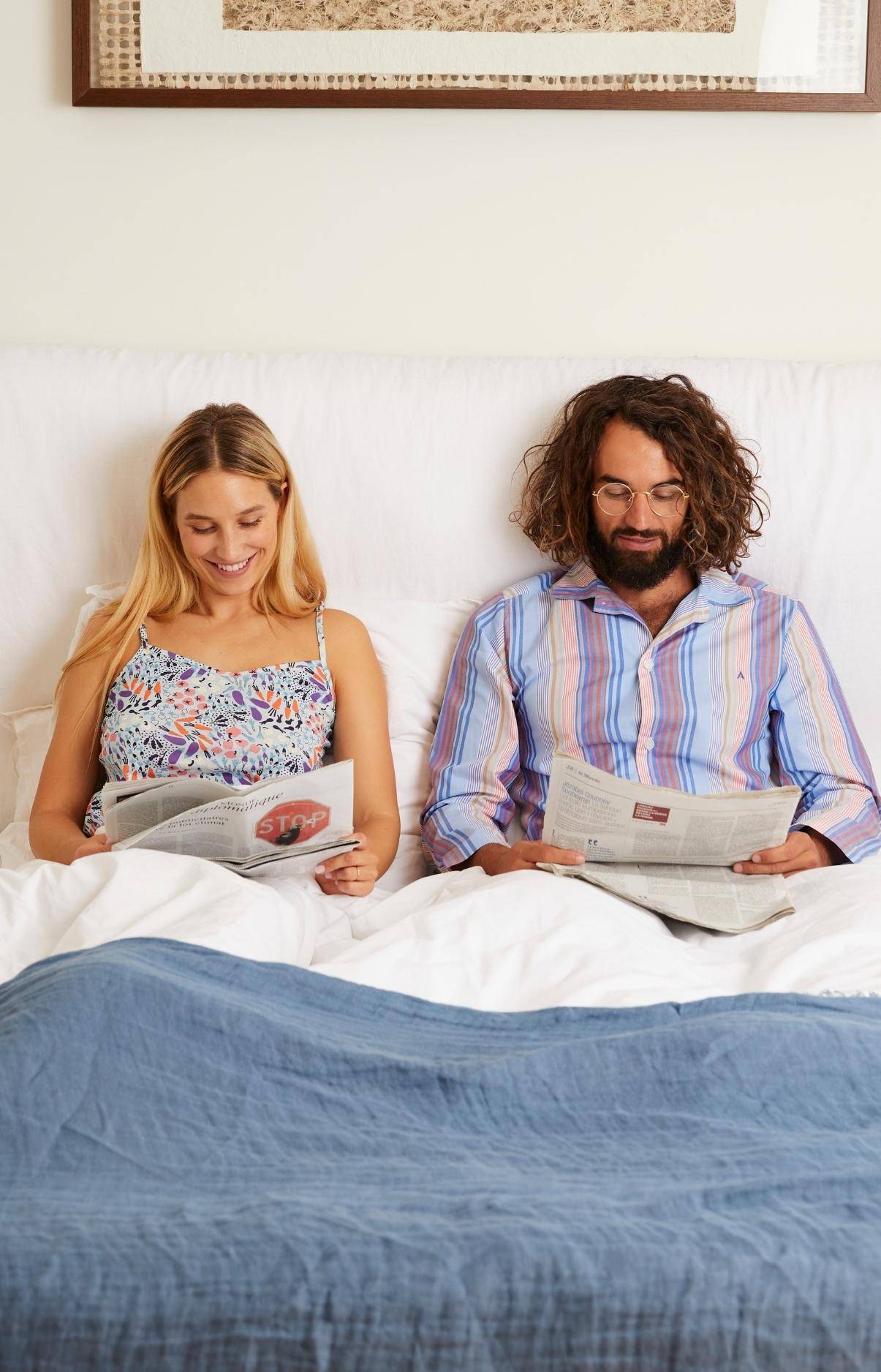 Would you like some more vegetables? Even if you're not a vegetarian or don't have a green thumb, our Vegetable Garden pattern is sure to seduce you. Inspired by Liberty, this print will awaken your desire for greenery and make you want to bite into life to the fullest! Declined on a multitude of pieces from the new collection, you will be spoiled for choice: pajama shorts, babydoll, liquette, men's pajamas , women's pajamas , slippers and of course on our boxer shorts and boxers.
Show your wild side with the Tiger print, both modern and elegant to roar with pleasure, yes but together! Failing to lie down on an animal skin, put on the stripes and get ready to be irresistible, dressed in your most beautiful pajamas. From shorty to socks through swimsuit and underwear, you can vary the pleasures thanks to our many men's and women's models, just to never get bored!
A little, a lot, passionately, but above all madly! ARTHUR promises you a colorful Valentine's Day, all in style and in harmony with the person you love. Proclaim your love loud and clear: offer sweetness and patterns that have pep's, you will score points with the chosen one of your heart!
---
---