In 1983, ARTHUR revolutionized the world of men's underwear by imposing underpants as a benchmark in a country where underpants reign supreme. With their fancy patterns and uninhibited style, men's underpants , suitable for all budgets, have been acclaimed by a whole new generation of men looking for elegance and comfort.
---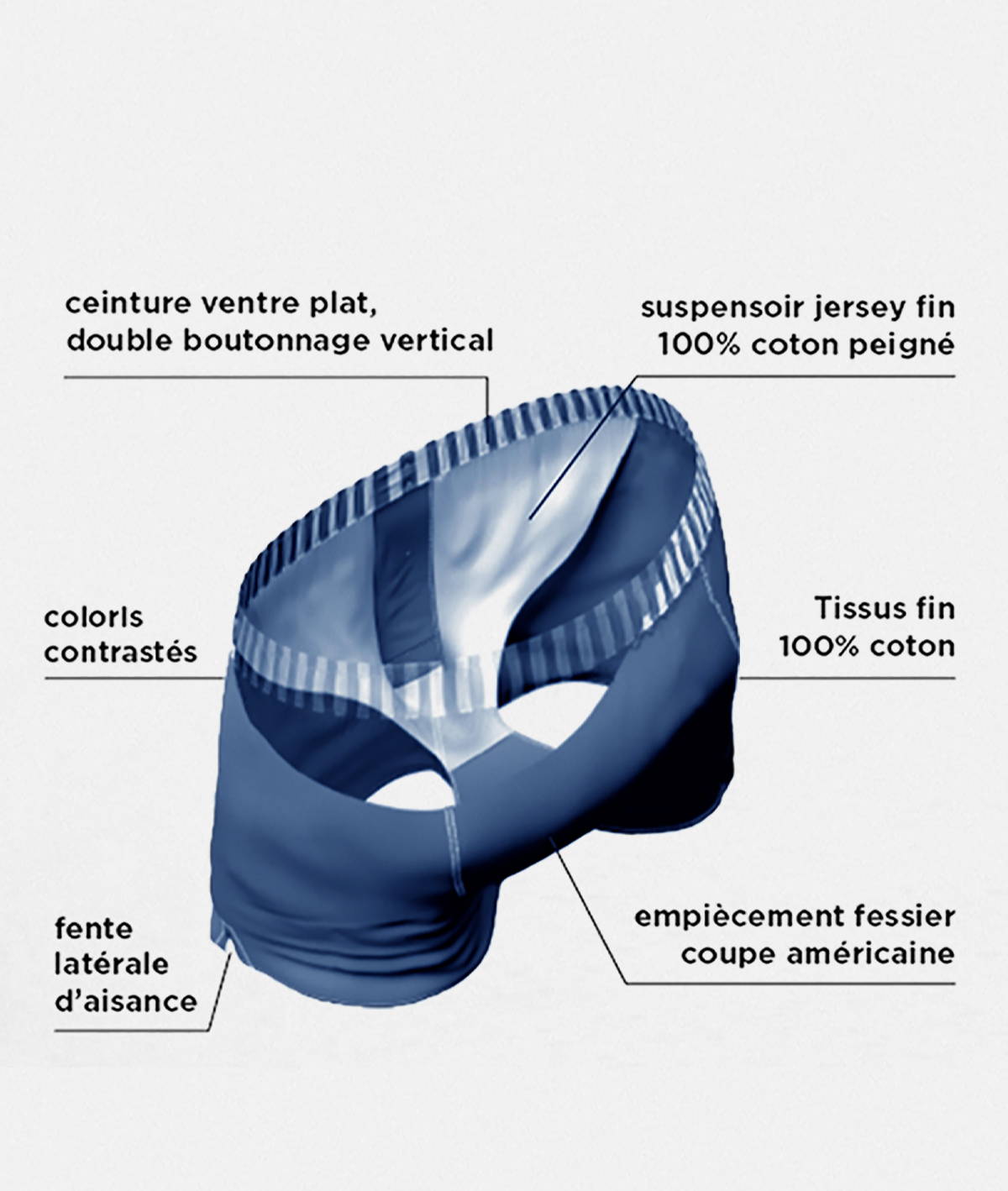 THE HOLD OF THE BOXER WITH THE EASE OF UNDERWEAR
---
Building on their success with the French underpants , it was in 2006 that the ARTHUR designers created the brand's iconic underwear: American underpants . And, no pun intended, it's inside that it all happens!
Beyond the style, the innovation this time is technical. In fact, to guarantee perfect support without compression, the brand's stylists have incorporated a "slipped" yoke inside the boxer shorts. This interior pocket of exclusive design, in 100% OEKO TEX ® cotton mesh, is placed at the front of the boxer shorts and completely invisible from the outside.
The boxer brief is a novelty that satisfies all men who do not want to choose between the support of the boxer and the ease of the boxer.
---
NO MORE CENTRAL SEWING!
YOUR BUTT WILL APPRECIATE
---
In addition to adding an inner jockstrap, the stylists choose a so-called "American" underpants cut. The ARTHUR Le Club underpants have two side seams on the back forming a V, and not a central seam.

This choice of cut avoids chafing and guarantees top-of-the-range comfort and unequaled ease that your buttocks will undoubtedly appreciate.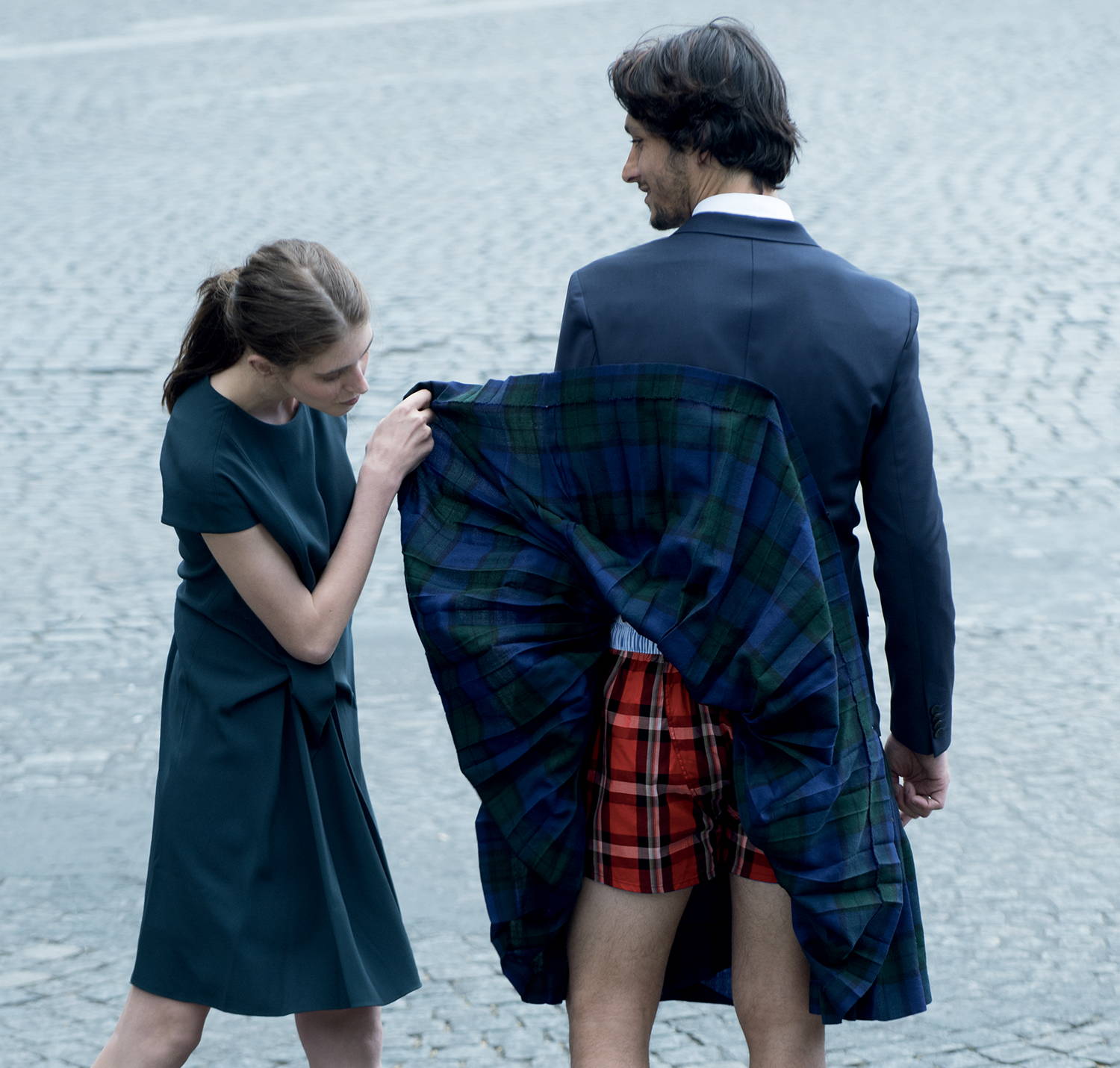 ---
UNDERWEAR ARE ALSO CHOSEN FOR THEIR STYLE
---
You may find the ideal cut, but you can also choose boxer shorts according to your look. And, you're in luck, at ARTHUR, their specialty is patterns!
Each season, the style team puts all its heart into concocting around twenty new prints from the most classic to the most fancy.
---
---