After two openings in 2020 in Chartres and La Baule (and yes, despite the confinement!), we are very happy to announce this year the opening of a new Parisian store located at 100 rue de Rennes in the 6th arrondissement. Will follow this summer, the openings of Cabourg and Aix-en-Provence! Find the store closest to you.
---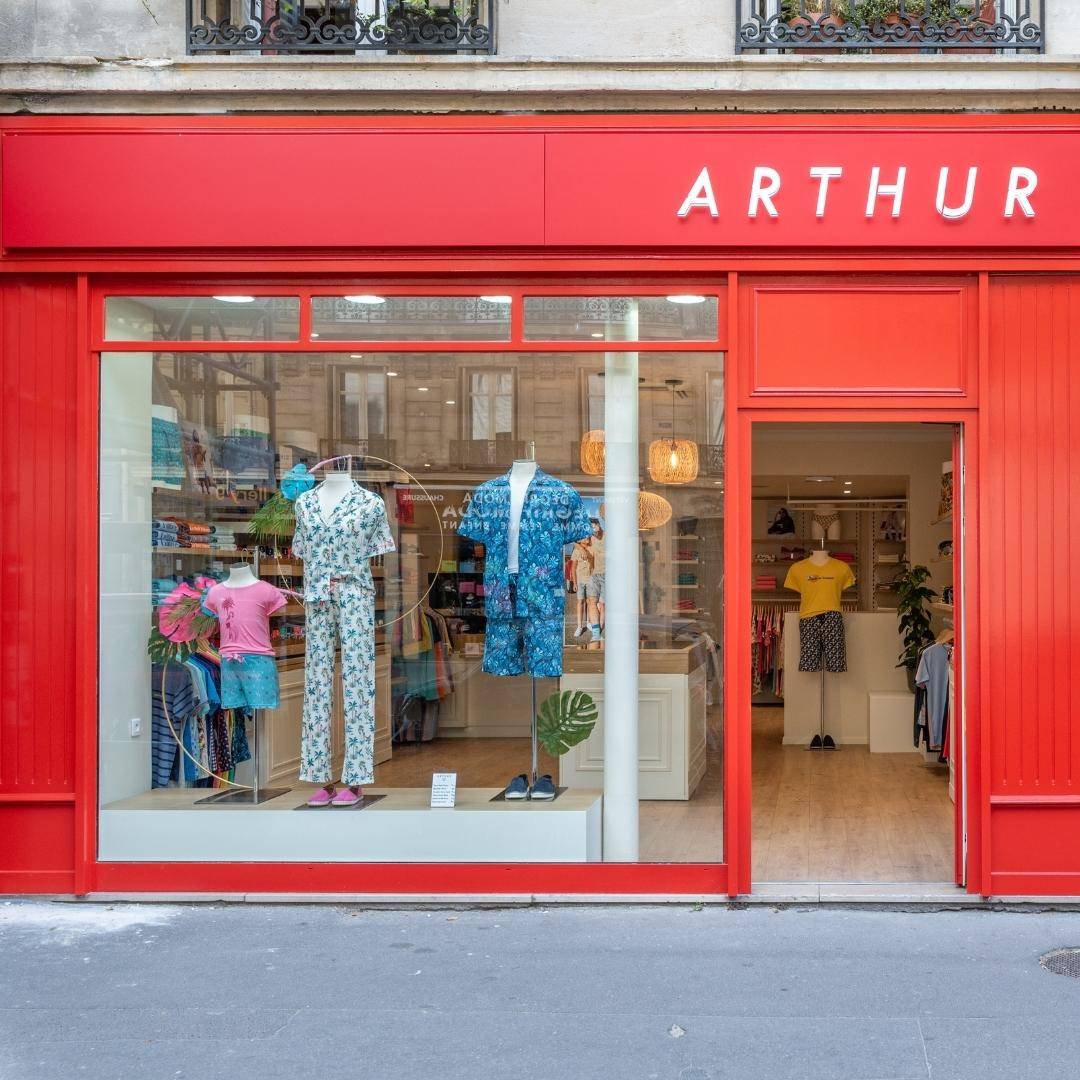 Welcome to ARTHUR Rue de Rennes
At ARTHUR, each of our stores is designed as a real place of warmth and friendliness, where you find yourself in the ideal atmosphere to find THE pajamas you need. Our new boutique on Rue de Rennes will be no exception. Frédérique, our manager will be pleased to welcome you for all your Homewear shopping needs.
The quality of reception, listening and service are essential concepts for us. It is this commitment that has made our stores unique in the heart of cities, where you can try on pajamas in an uninhibited setting away from the stress and problems of everyday life. We are proud to have succeeded in establishing with you a real relationship of trust that has lasted for years.
---
At the service of the family spirit
We can't wait to share the ARTHUR universe with the curious little ones who discover us and with those who remember us like a Madeleine by Proust and who want to return to childhood for a night spent in soft pajamas.
ARTHUR embodies all the values ​​linked to the family: comfort, warmth, joie de vivre, while betting on an elegant and modern style, in tune with its demanding clientele. It is this authentic and unique approach that has made the brand iconic and has allowed it to live on over generations.
For the record, we opened our first store in 1992 in Paris, avenue Victor Hugo. Our first products were boxer shorts with fancy patterns, the very first in France! And yes, to tell you the truth: the French before only wore underpants;) hard to believe, isn't it?
---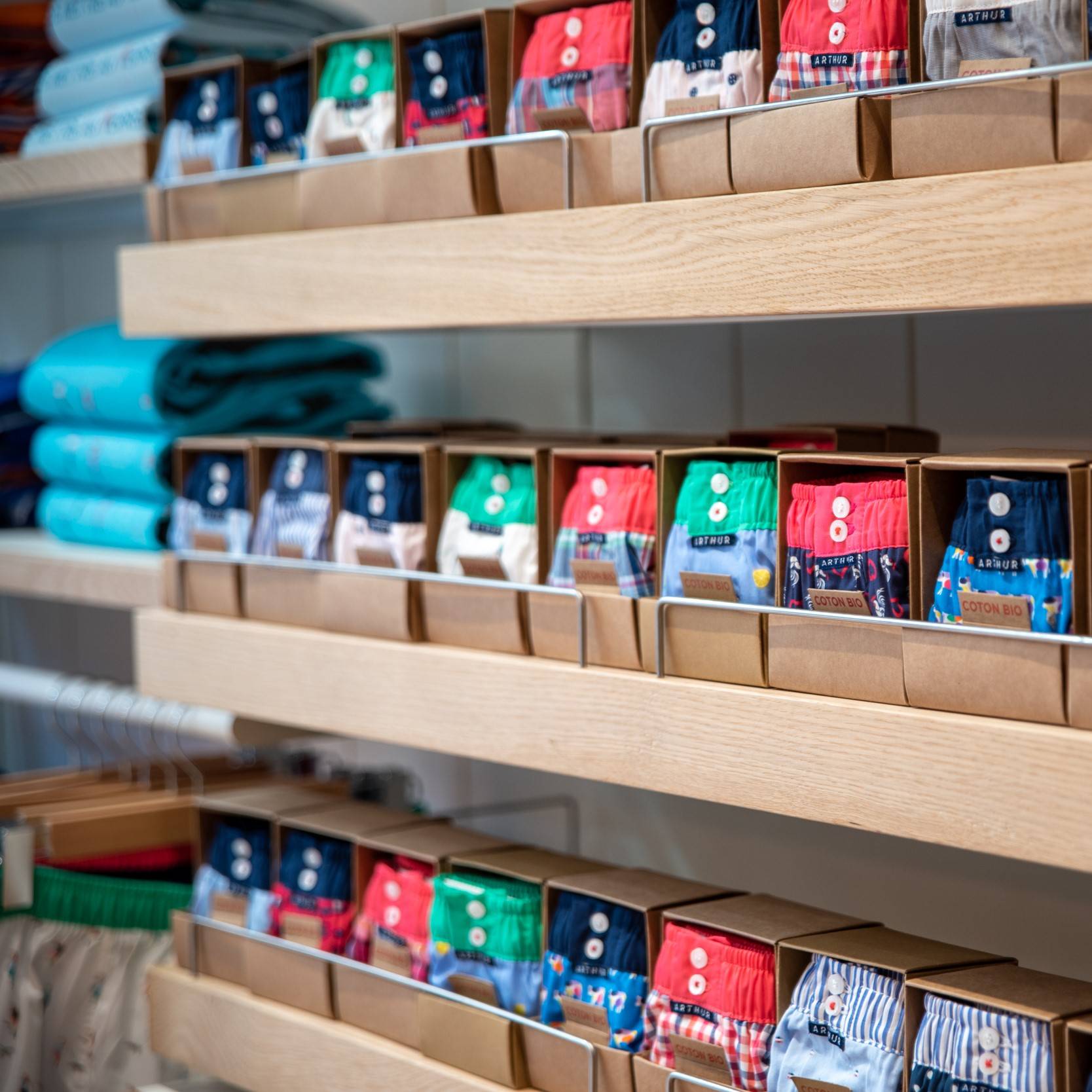 Find us in more than 40 city centers in France
Paris and Ile-de-France: Paris 8. Paris 15. Paris 16, Paris 17. Corner Le Bon Marché. Vincennes. Rueil-Malmaison. Rambouillet
West Coast: Brest. Quimper. Lorient. Nantes. La Baule, La Rochelle.
Center Val-de-Loire: Chartres. Towers. Orleans. Blois. Angers.
Normandy & Hauts de France: Compiègne. Amiens. The Touquet. Rouen.
Great East: Nancy. Dijon. Bourg-en-Bresse.
South-West: Bordeaux. Arcachon. Toulouse. Limoges.
Southeast: Lyon. Canes. Chin. Montpelier. Aix les Bains.