There are not only the basics in life ! At ARTHUR, our stylists work on new models each season and in addition to the forms of pajamas renewed each year, newcomers are doing brilliantly. This summer, the pajamas for men will be your ideal companion for spending nights under the sign of lightness and absolute comfort.
---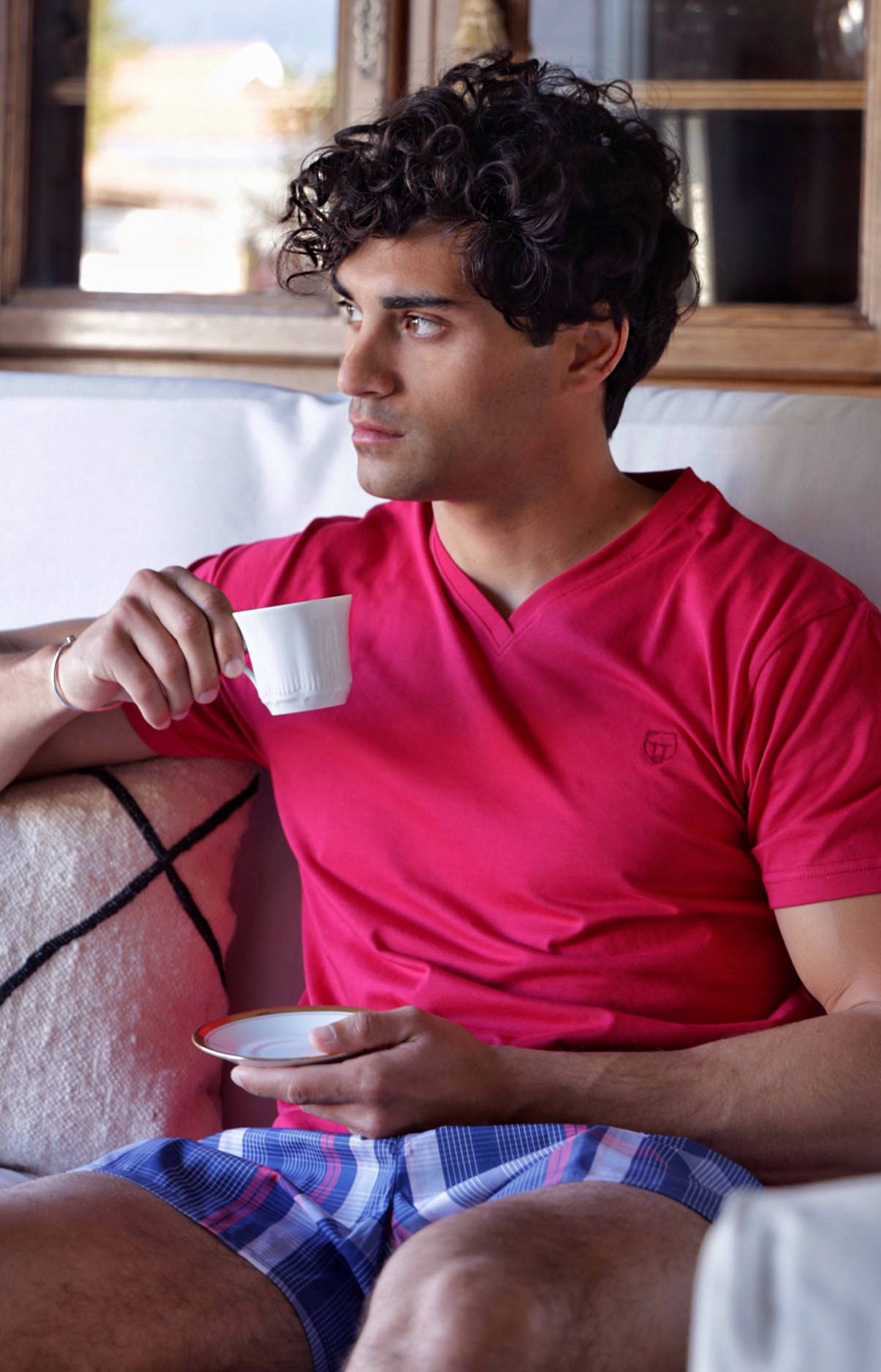 The Pyjamerican, what is it?
Pajamas of course, but what is so new about it? It's the right compromise between the fluidity of pajamas with flawless comfort and the cool side of a simple t-shirt-underpants set that you would have picked at random from your wardrobe. In summary, it was designed for men who like to sleep in boxer shorts and who don't necessarily want to put on a classic pajama set, while keeping a certain elegance!
And in detail what does it give? The Pyjamerican is made up of a plain cotton t-shirt with a scoop neck and boxer shorts that take the shape of our American Le Club boxer shorts , without the inner jockstrap. On the back, there is a central U-shaped seam which guarantees you a floating fit and avoids unpleasant friction on the thighs. The key word: ease from the beginning of the night until the early morning, and much more for the lazy...
Question style, the pyjamerican does not follow any rules! Classic, with a fancy pattern, with or without puns... It allows the lucky ones who wear it to have style in all circumstances through 3 colorful and ultra-trendy models: the Carreaux Opéra model, a timeless model in blue white tones very Frenchy red, the Coolifornia model, to adopt the style of Californian surfers with its old school screen printing and the Teddy model, a nod to our emblematic Teddy, here dressed for summer! If comfort and style are essential for good sleep, the Pyjamerican is for you.
Essential to have in your nightwear wardrobe, the pajama for men is not only the ideal alternative to classic pajamas, but it is also very appreciated for its versatility. Indeed, nothing prevents you from wearing the top and the bottom separately, from putting your t-shirt with another pajama bottom and vice versa. So… set, dial, sleep!
---
---
---
---
---
Other forms of Pajamas for Men
At ARTHUR, several forms of men's pajamas make up our sleepwear collection. From colors and fancy patterns to screen prints and shapes, you're spoiled for choice. Depending on your personality, the season or simply your mood, by opting for ARTHUR pajamas, you can rest easy! Quality, softness and comfort while maintaining a relaxed elegance: one thing is certain, the negligee will not pass by you.
A little retro but definitely quirky, the grandfather shirt is ideal for nights when temperatures rise. In the same spirit, the maxi t-shirt gives you unfailing freedom of movement and will give you that absolutely cute little regressive youthful side! For the more classic, the long-sleeved buttoned pajamas for the winter and the short-sleeved buttoned pajamas for the summer are as timeless as they are stylish. Those who swear only by comfortable basics will prefer plain or exclusive pattern nightgowns , or short pajamas : short pajamas associated with a short-sleeved t-shirt or its more covering version for winter, long pajamas accompanied by a long-sleeved t-shirt, to stay warm at home!
With all these variations of men's pajamas, we bet you won't be wearing your nightwear… just at night. For efficient teleworking in full comfort, for an improvised brunch with your tribe or even for a one-to-one TV set, you're going to have a hard time taking off your favorite ARTHUR pajamas!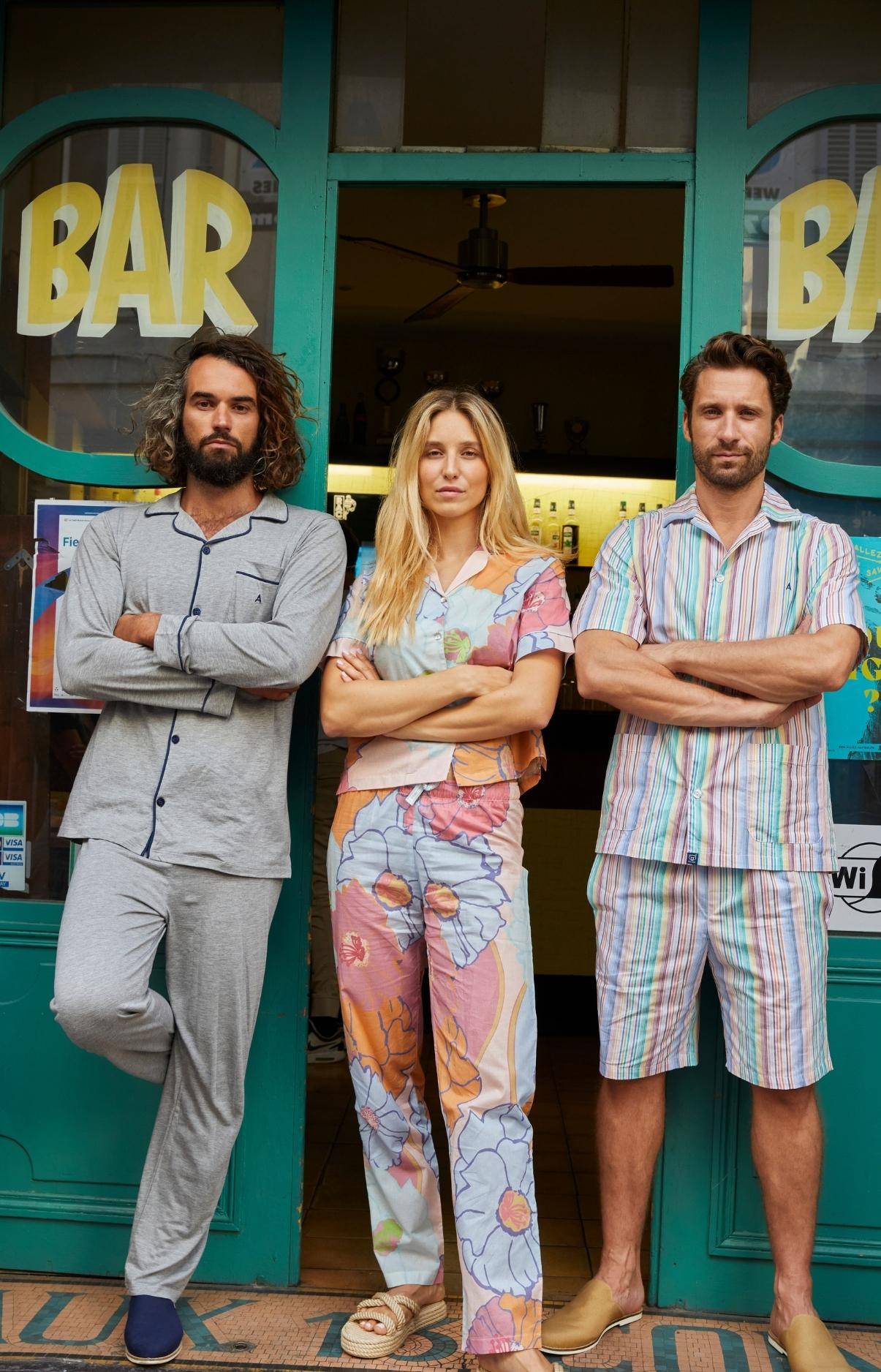 ---