When we particularly like a piece of our wardrobe, we have only one desire: that it accompany us as long as possible. Clothes, accessories, shoes, and even our precious underwear, they all deserve the greatest care. For the planet, for our wallet and because we are attached to them, our favorite items require very specific instructions. Discover all our tips for getting the most out of your men's underpants and men's boxers made of organic cotton.
---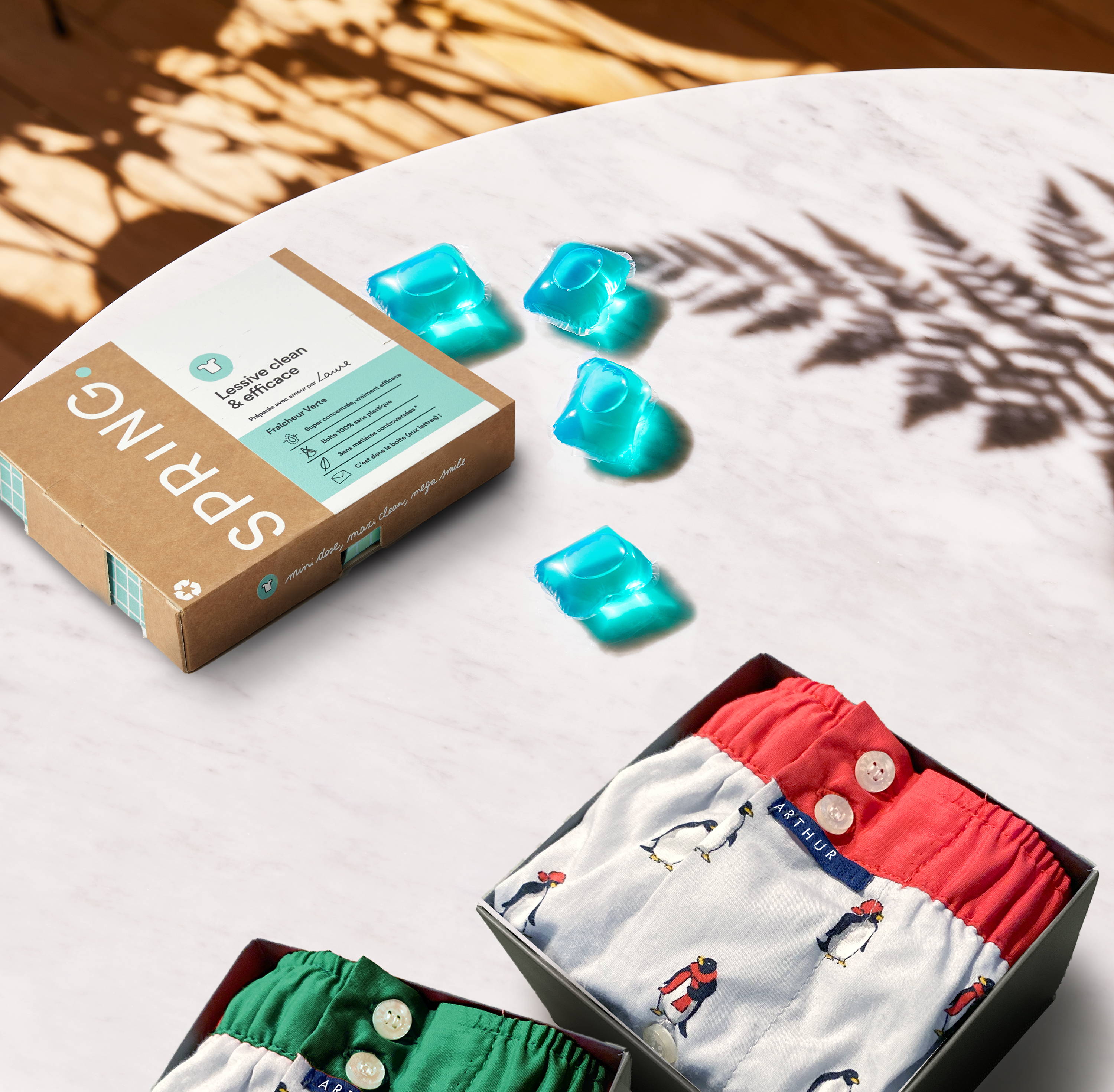 The first thing to do before washing your underwear is of course to separate the white from the colors to prevent them from bleeding. It seems obvious, but it is a step that is often forgotten! The washing net also allows you to keep your underwear intact when going through the washing machine.
Second essential reflex: opt for a delicate program and choose a minimum spin cycle (between 400 and 800 revolutions per minute). It is best to select a rather low temperature, between 40° and 20°. You will thus save wear and tear but also save energy, a crucial gesture for the environment.
Our grandmother's trick to make the color last? Rinse your underwear in 1 liter of water with a tablespoon of white vinegar and a sugar cube, then finish with clear water.
---
Another essential advice, avoid the dryer! Obviously, it is very practical and makes our life easier when we have little time to devote once the washing machine has finished running and we have a large family at home. But it is actually the worst enemy of our clothes and underwear because with each use, the intense heat and friction cause pilling to appear and considerably damage the fiber of your boxer shorts and their colors. Prefer natural drying on a drying rack, without attaching them with clothespins which can leave ugly marks.
Also avoid direct sunlight which will affect the color and make them fade more quickly, but also radiators or any other source of heat which will tend to alter their shape. Another false friend of your underpants and boxers: fabric softener, although it brings a touch of freshness and additional perfume, it makes materials "cardboard" and damages the elastics of your favorite pieces. Choose mild detergents without perborate and chlorine or simple Marseille soap.
---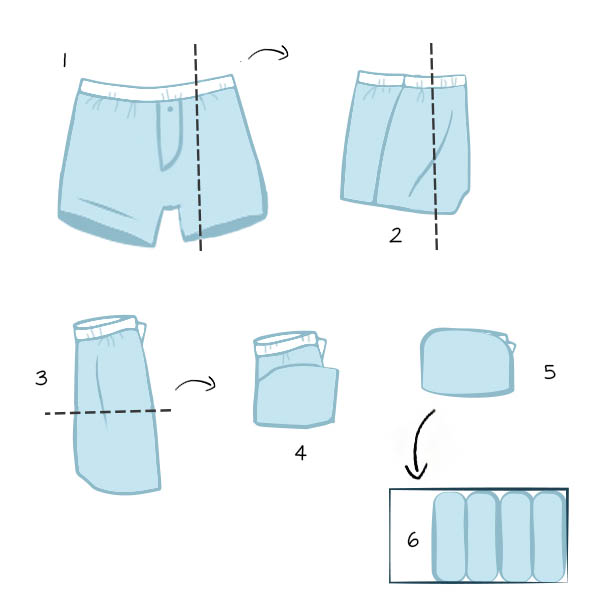 Once your underwear is clean and dry, it's time to put away! To do this, adopt the Marie Kondo technique, this Japanese real magician of storage, has established herself as the reference in terms of folding to save us time and space:
1/ Lay your briefs or underpants or your boxer flat in front of you, elastic side up and smooth it with your hands.
2/ Bend the left leg towards the center.
3/ Then, fold the right leg over the left, aligning the outer edges. Smooth it again, your underpants should now have the shape of a thin rectangle.
4/ Now fold the bottom towards the middle of the boxer shorts then the bottom towards the elastic.
5/ You have in front of you a perfectly folded rectangle!
6/ You can then arrange your underwear one by one in storage boxes inside your closet or directly in your drawer and thus have an overview by color and pattern without having to unfold them for them. choose in the morning.
With this method, you will want to put away your underwear even more after each machine!
Extending the life of your ARTHUR underwear is not that complicated if you adopt the right reflexes. With these few tips, you are ready to keep them in perfect condition for as long as possible.
---