Calling all tennis fans… After "Jeu, Sieste et Match", "J'peux pas je dors à Roland", here is "Pyjamatch", our new line of pajamas and socks created especially for Roland Garros 2022 . Whether you're a Sunday sportsman, a clay court ace or a la ola champion, put on your panama and make yourself comfortable to watch the legendary Porte d' A uteuil tournament.
---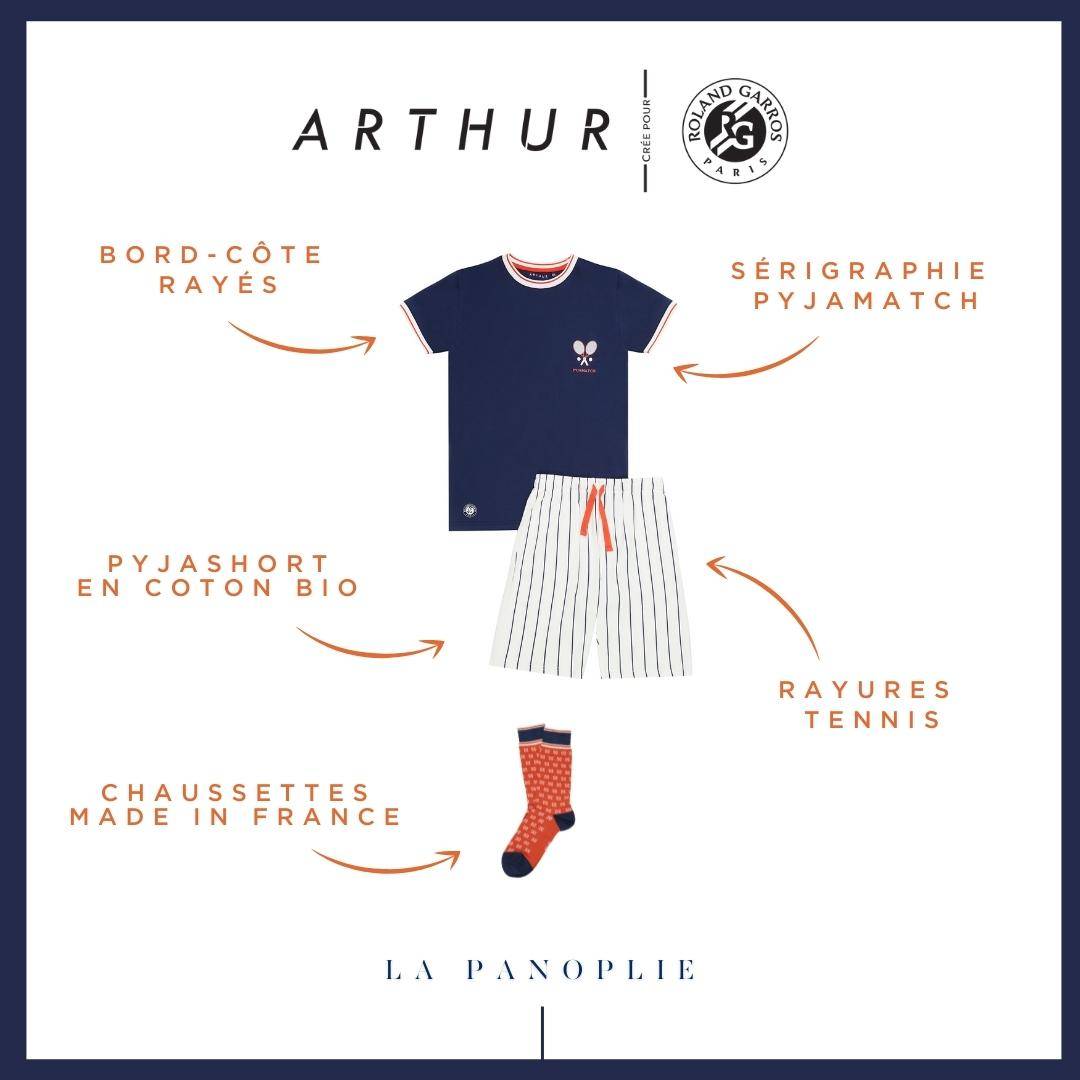 The exclusive Pajamatch collection.

For this 2022 season, our style team has created a collection of five irresistible products for the whole family for Roland Garros. Pajama shorts for men , women and children consisting of a dark blue short-sleeved T-shirt, white shorts with blue Tennis stripes and a pun placed on the chest "Pyjamatch" surmounted by a double racket logo . And to be adorned from head to toe, our stylists have designed two pairs of orange and navy blue socks.
Unconditional tennis fan ? You now have the complete gear to follow the tournament. And for the more daring… We challenge you to go to Roland Garros in ARTHUR pajamas . Who will dare to take up the challenge?
---
---
The Roland Garros Saint André Cross as inspiration.

To create this collection, we took up the classic codes of the tournament: orange "clay court" color, white lines, rackets, Tennis stripes and we used the reference of the Cross of Saint André on our two pairs of socks.
This ubiquitous concrete brace within the grounds of the Roland Garros stadium since the creation of the tournament is a symbol of its architectural heritage. Originally, this element was an economic answer to a budgetary problem… less sexy than what we expected! Indeed, the architect Louis Faure-Dujarric chose to use the shape of this cross to save concrete. Its name comes from the shape of the cross which would have been used according to tradition to torture Saint Andrew .
Our style team decided to use this reference all-over on the two pairs of socks created for Roland Garros 2022. A pair of orange socks and a navy blue one that go perfectly with the Pyjamatch pajama shorts.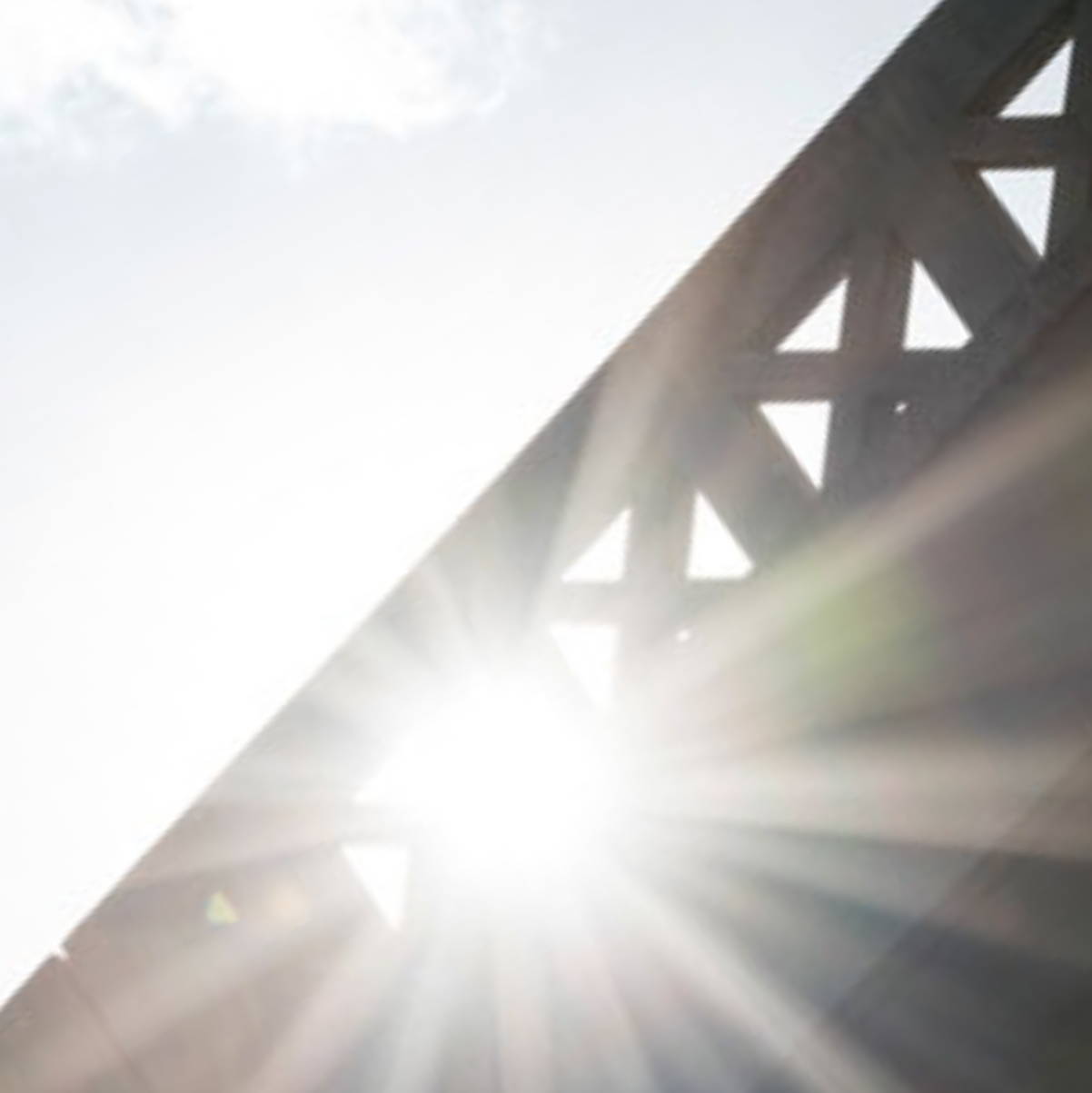 ---
---